Butter Croissants & Viennoisserie
The finest French style croissants are now made in Leeds! Our automated factory blends the skill of craftsmen with the convenience and economy of mechanisation and refrigeration.
Our croissants are prepared using an authentic French recipe and process. Only pure butter and unbleached flour are used. No artificial colours or flavouring is added.
We supply the croissants in two forms: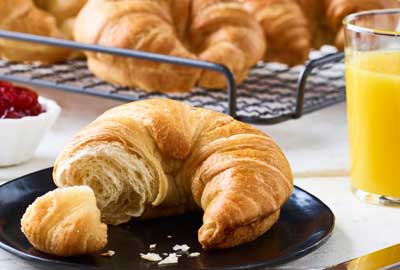 Fully baked and frozen
Simply remove from freezer and thaw in a warm place (or five minutes in a moderate oven).
Also Available Frozen unbaked
So easy to use – simply thaw, proove and then bake. Sell croissants fresh from your own oven each day… perfect for you, perfect for your customers.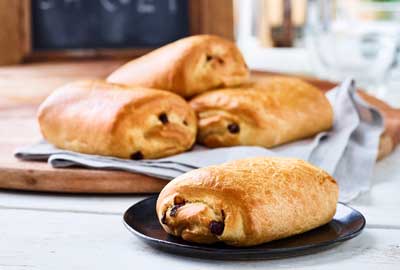 Pain au Chocolat
Pain au chocolat or 'chocolatines' as they are called in South-west France are delicious breakfast pastries which have found their way into our day-to-day menus because they are a light treat, and easy to eat on the go. Our Pains au Chocolat benefit from the skilled processes which go into making our first rate croissants and come as an easy thaw and serve product.