Danish Pastries
Our premium Danish Pastries are made with high quality pure butter. This produces a light flaky texture with a sweet buttery taste and an irresistible aroma.
We carefully select fruit, chocolate and custard fillings to make truly great Danish Pastries.
Available in Frozen "thaw and serve"; no decorating or finishing necessary, simply defrost for about 1 hour, allowing you to sell fresh pastries throughout the day. We can also supply pastries individually flow-wrapped.
The following varieties are available:
Sultana whirl
Apple lattice or whirl
Raspberry whirl
Blackcurrant lattice or whirl
Apricot crown
Lemon whirl
Mince whirl
Chocolate double whirl or choc chip whirl
Custard and fruit
Cinnamon and raisin
Pecan Nut and Maple lattice or pecan whirl
Pain au raisin
Apple crown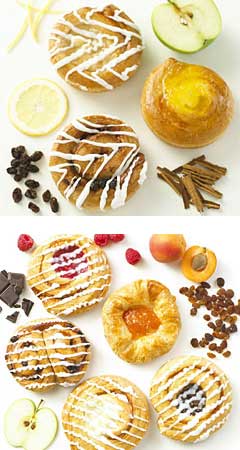 | | | |
| --- | --- | --- |
| Unit Size | Units per case | Cases per Pallet |
| 130mm diam | 36 | 48 |
| 100mm diam | 36 | 84 |
| 90mm diam (square lattice) | 36 | 120 |
| 75mm diam | 36 | 120 |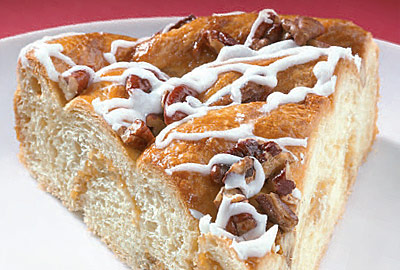 Pecan Danish
Twirls of light moist buttery danish pastry layered with a maple filling, finished with pecan nuts and soft fondant icing.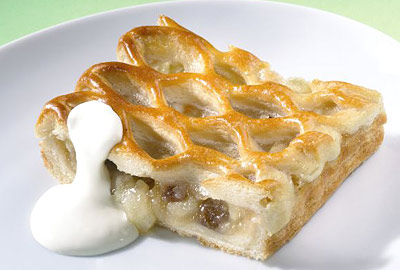 Apple Danish Bar
A delicious apple filling with a hint of cinnamon and butter rich pastry.