Focaccia
Focaccia is a flat oven-baked Italian bread. It is a wonderful accompaniment to meats, cheeses, and soups, and makes very special sandwiches.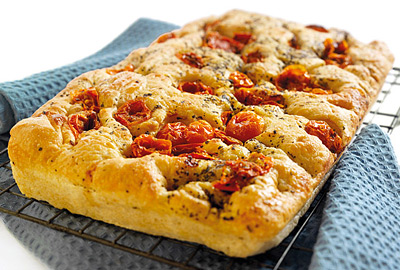 Cherry Tomato and Basil Focaccia
A wonderful Italian bread made from an authentic Focaccia recipe. We source the best extra virgin olive oil for the dough, and finish it with and plump cherry tomatoes, a sprinkling of basil and crystallized sea salt to make this bread a substantial addition to any meal.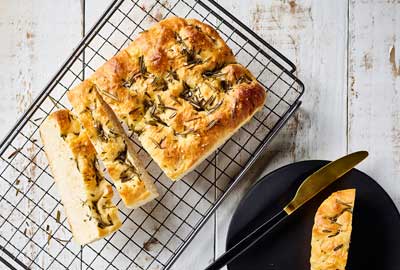 Rosemary and Seasalt Focaccia
An enriched Extra Virgin Olive Oil dough bulk fermermented and hand docked. Topped with Rosemary and Sea Salt.