Gluten Free
Our award-winning freefrom range offers products which cater to a now vital part of food-thinking, without ever compromising on taste or flavour.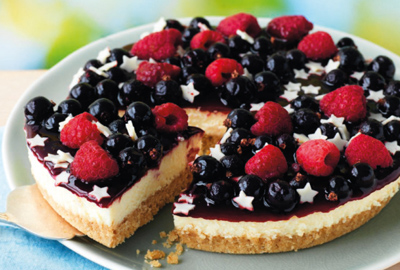 Mixed Berry Cheesecake
The perfect after-dinner treat, our Mixed Berry Cheesecake combines a wheat and gluten-free crunchy biscuit base, scrumptious vanilla centre, our rich raspberry and blackcurrant sauce and a delicious topping of whole raspberries and blackcurrants, with white chocolate stars to finish things off.
'Crunchy biscuit base. Generous fruit topping, lush sweet and sharp berries. Nice base, good texture, lovely flavour, great balance! '- FreeFrom Food Awards Judging Panel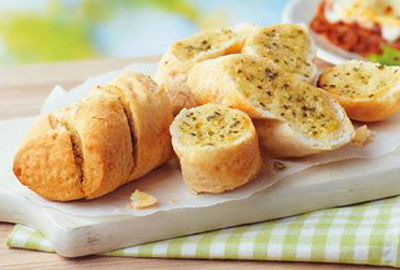 Free From Garlic Baguette
Free from milk, eggs and gluten and combining a deliciously soft crumb with a crunchy crust, our Garlic Baguette is a family favourite. Not only did the product take a Gold Award in the 'No Top 14' category at 2017's FreeFrom Food Awards, but it also made the Top 5 shortlist for 'Best Overall Product' back in 2016, out of a huge 263 products which were entered!
'An amazingly totally freefrom bread which looks and tastes exactly like a 'normal' baguette! Lovely crisp crust and soft inside – and no tapioca!!' – 2017 FreeFrom Food Awards Judging Panel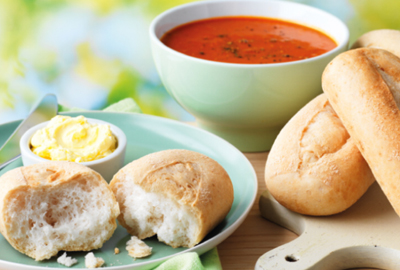 Petit Pain
A Silver Award winner at this year's FreeFrom Food Awards, our Petit Pain combines a beautifully satisfying crust with a soft centre, offering the same taste and flavour of your typical roll. Free from gluten, wheat, egg and dairy, these part-baked rolls go perfectly with a comforting warm bowl of soup!