Muffins
Our muffins are made to a traditional American recipe to capture that authentic muffin taste and texture.
Available in all of your favourite flavours, including choc chip, triple chocolate, blueberry and sticky toffee.
They are also available in mushroom style, mega, mini and "flowerpot" (appealingly presented in 'handkerchief pointed' tissue paper wrappers).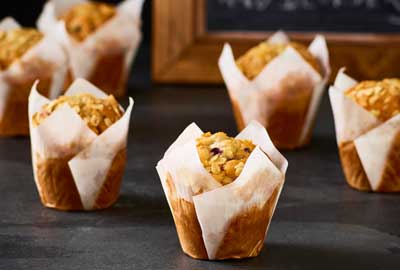 Banana and Blueberry Muffins
Is this not the best breakfast ever?  Golden brown with gooey banana and bursts of fruit, maybe served with a spoonful of greek yoghurt and a sprinkling of icing sugar.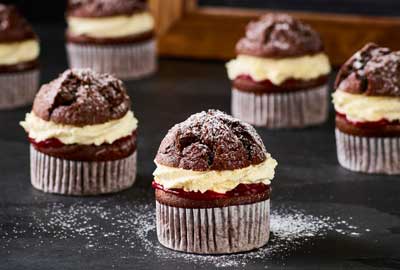 Black Forest Muffins
Eat on its own or with a cup of Darjeeling; cherries, chocolate and cream are a treat that deserves a proper sit down and a fancy plate.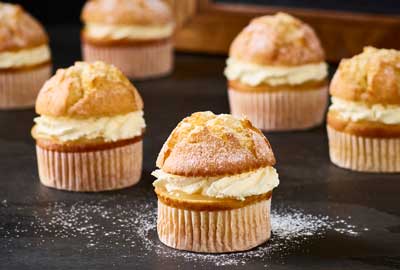 Cream and Lemon Muffins
The muffin sponge is firm enough to carry this rich filling.  Generous cream is balanced with a zesty lemon curd,  a luxurious snack or dessert.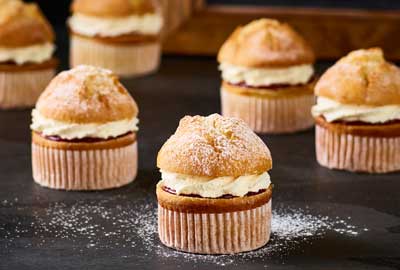 Cream and Raspberry Muffins
Like a Victoria sponge but richer and squishier and not made for sharing.