Pizza Bases and Flatbreads
Country Style has established Centres of Excellence specialising in Pizza bases and Flatbreads.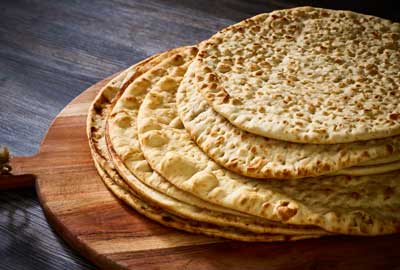 Pizza Base Range
Because of our background as Artisan Bakers we are able to offer  a very specialised  range of artisan and traditional bases;  subtle sourdough bases, stonebaked, with an authentic rustic quality and  wood-fired with a lovely smokey flavour, thin & crispy or American Deep Pan.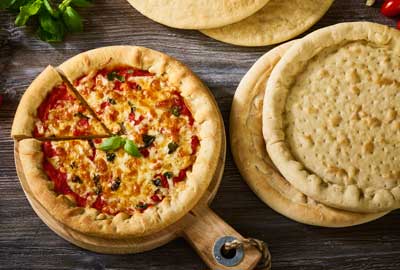 Stuffed Crust
We can also do Calzone folds, ready for filling at point of sale and we can do Tear & Share for dipping or perhaps for your latest food invention.  Ask us about our flatbread and focaccia pizza bases.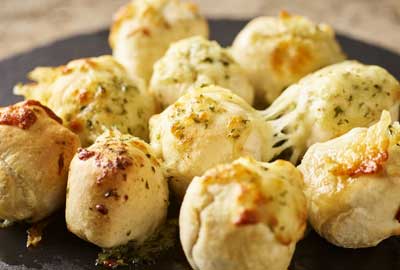 Dough Balls
A popular alternative to garlic bread and easy to serve,    we supply delicious, soft dough balls for you to finish as you choose.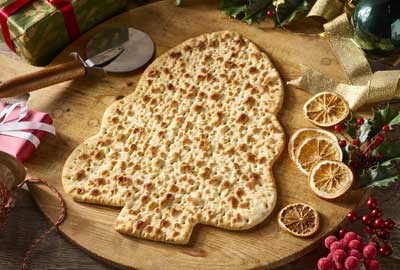 Seasonal Pizza Bases
Every year we get asked to do something special for the holiday season.  We are happy to work with your developers to create something that really jumps off the shelf and still has that authentic taste and texture that our customers expect from us.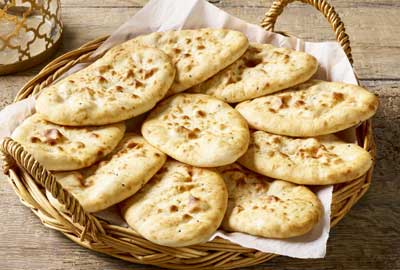 Naan Bread
We do a bespoke range of Naans and flatbreads, encompassing pretty much any requirement you could have;  these small flatbreads are an ideal food-to-go size and have the added earthy nuttiness of nigella seeds.