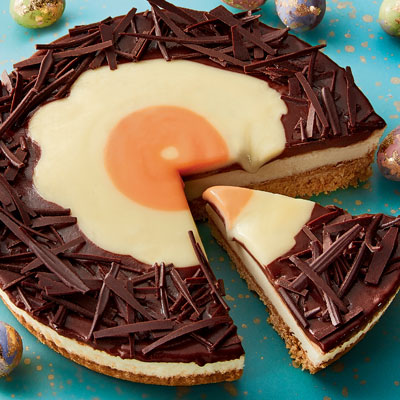 Belgian Chocolate Easter Egg Cheesecake
Baked vanilla cheesecake on a digestive biscuit base, topped with milk, dark and white chocolate sauce and dark chocolate strands.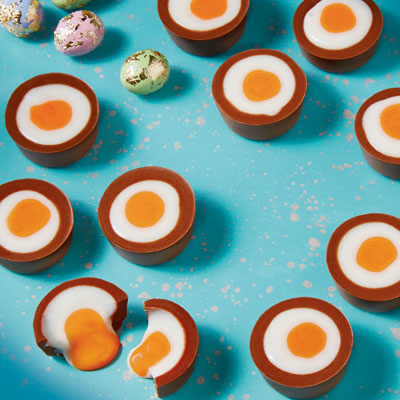 Belgian Easter Egg Cups
Milk chocolate cups filled with an eggsplosion of white and yellow coloured icing.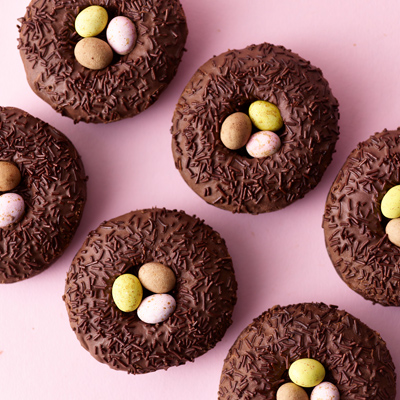 Easter Egg Doughnuts
The base of this Easter treat is a chocolate-glazed ring doughnut, in which the middle has not been entirely popped out, with three mini chocolate eggs in the middle and chocolate sprinkles.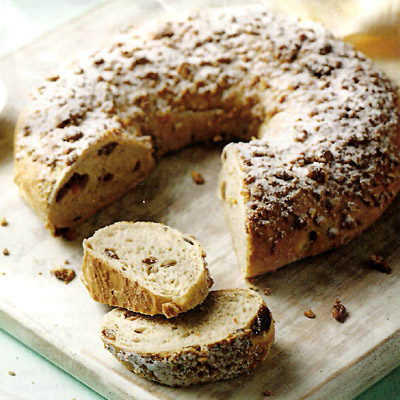 Easter Couronne
Make this crown-shapes loaf your breakfast table centrepiece next Easter. A twist on the traditional French enriched sweet bread, it's packed with juicy sultanas and mixed peel, flavoured with cinnamon, mixed spice and orange zest and topped with a crumble mix of pumpkin and sunflower seeds and oats. Totally moreish.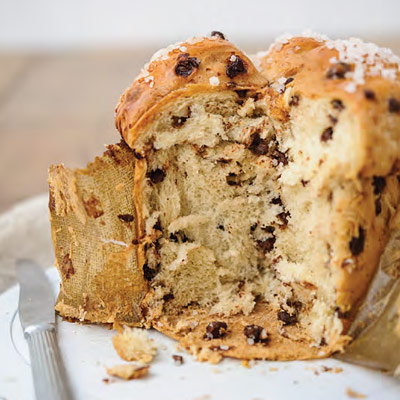 Chocolate Panettone
Our Chocolate Panettone is a twist on a Christmas classic – brimming with delicious chocolate chips. It's baked slowly for a better flavour. Something the whole family will enjoy.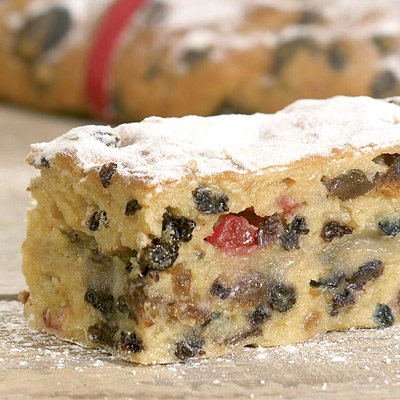 Luxury Stollen
A gorgeous fruity yeast bread filled with marzipan and lightly sprinkled with icing sugar.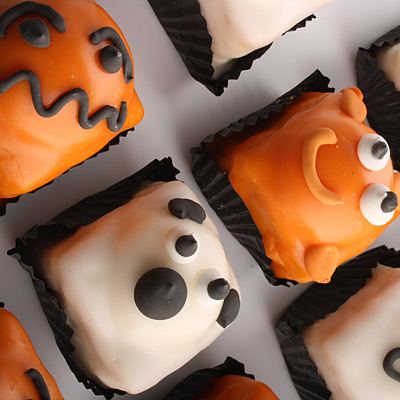 Seasonal fondants
We produce an attractive range of seasonal lines for Valentines Day, Easter, Halloween, Bonfire Night, Christmas and more.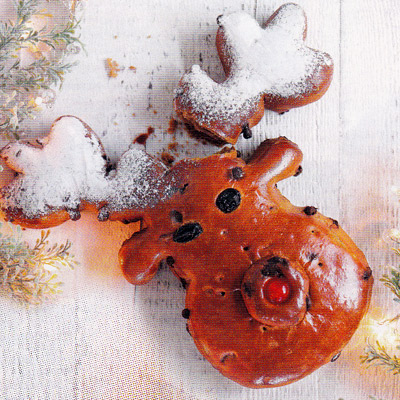 Rudolph Festive Bread
This chocolate-orange flavoured bread, with chocolate chips, sugar crystals and a glace cherry nose, is ideal for sharing.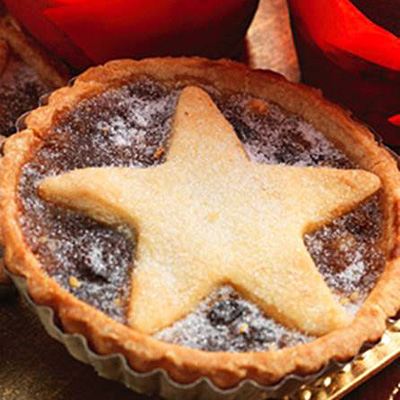 Star Mince Pies
Pastry lovers will appreciate the thick, buttery case, which holds a generous helping of large chewy raisins, currants and sultanas. The fruity mix is dark, laced with brandy and port, and well spiced.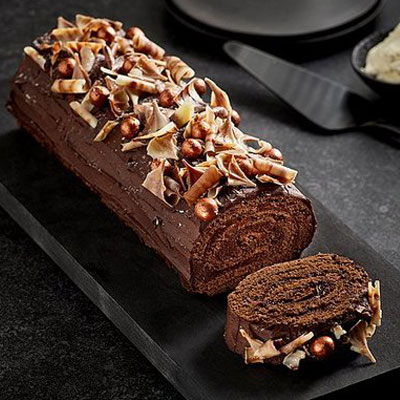 Yule Log
Light chocolate sponge with British whipped cream and sweet heritage raspberry sauce filling. Hand-rolled, then finished with Belgian chocolate cream, chocolate curls and bronze-coloured chocolate decorations.