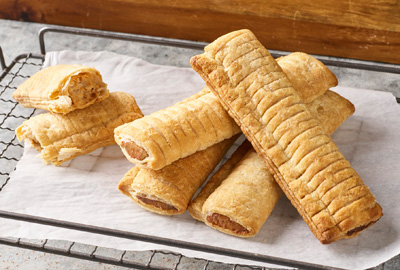 Vegan Sausage Rolls
Is the Vegan Sausage roll 'The snack of the Year' ? It has certainly been the result of some very careful and skilful development and the result is a snack that people will go out of their way to find. The filling is delicious and feels lighter and healthier than the traditional meat filling. The pastry is light and flavoursome; no compromise there.
Our Vegan Sausage Roll is also the "Nation's Favourite Vegan Sausage Roll" based on data reported by NPD Snap My Eats for the volume of sales of products marketed as vegan in the Out of Home market.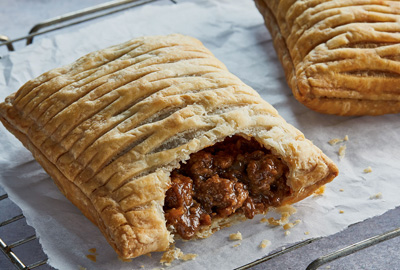 Vegan Steak Bake
Savoury flavour mycoprotein pieces and diced onions in gravy, wrapped in crisp puff pastry.