We are proud to announce that the British Baker have awarded Country Style's Fruity Botanical Sourdough Loaf with a Highly Commended Award in the Sourdough With Other Ingredients category at Britain's Best Loaf Awards. Well done Charlie and the NPD Team!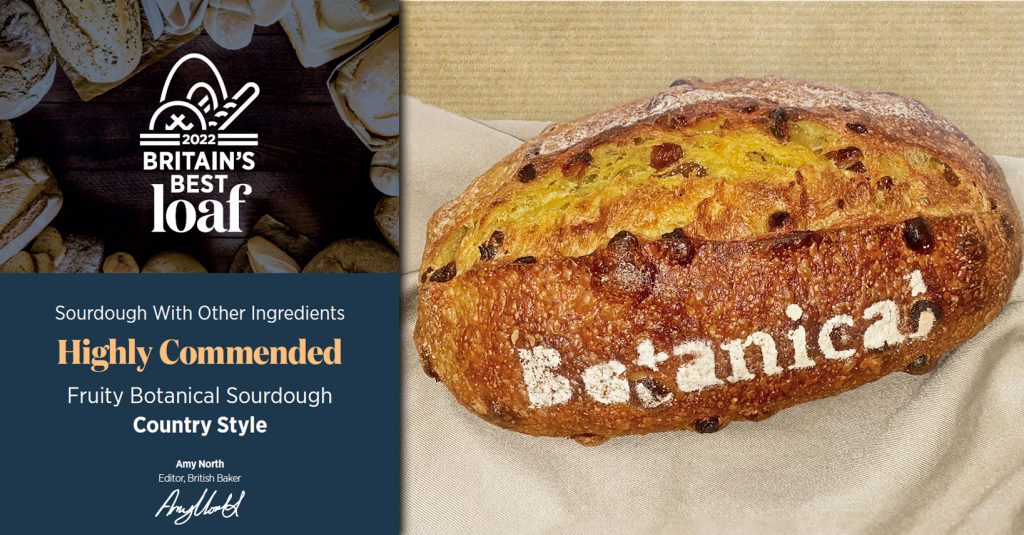 Highly Commended: Fruity Botanical Sourdough, Country Style
This light and zesty loaf incorporates lemon oil, orange zest and turmeric, while sultanas balance the sweet citrus and sour notes.